Eggs are a chart-topper when it comes to healthy foods — they're a good source of protein and other nutrients — but cooking with them can be a headache for some.
You might remember your mom bent over the sink scrubbing a scrambled-egg skillet after a Saturday-morning breakfast.
Or Julia Child flipping a perfect omelette on TV with a wrist trick only she knew.
But today, there is a wide spectrum of inexpensive gadgets that will help you cook healthy egg dishes with maximum convenience and minimum mess.
Here are some of our favorites.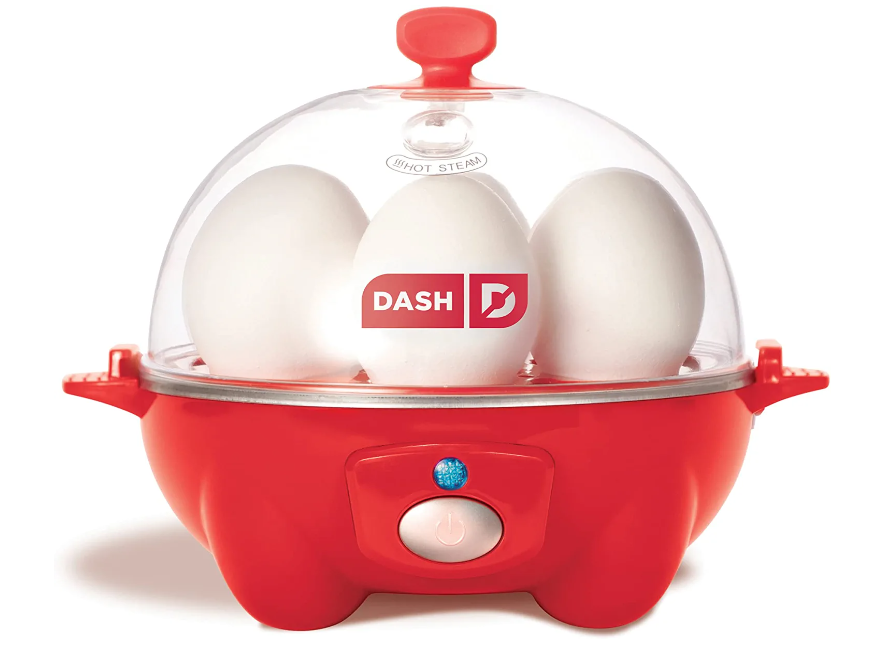 It's so cheap, you'd never guess it would work so well. But the Dash Hard-Boiled Egg Cooker ($18) will soon become a staple in your weekly meal prep.
The eggs always come out in the right consistency and they peel perfectly (a miracle in itself).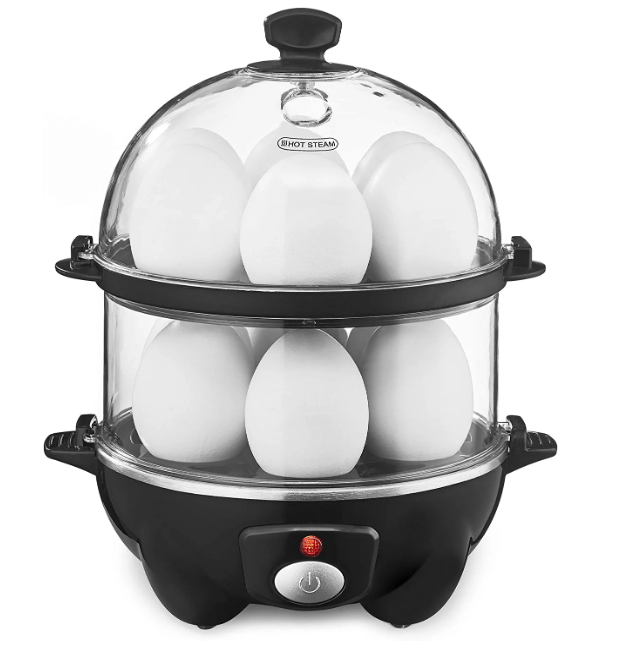 Whether you're cooking for a family or a large brunch crowd, the BELLA Egg Cooker ($24) takes egg cooking to the next level.
Multiple tiers let you hard-boil 12 eggs at once, or cook six on the bottom tier while serving vegetables on top.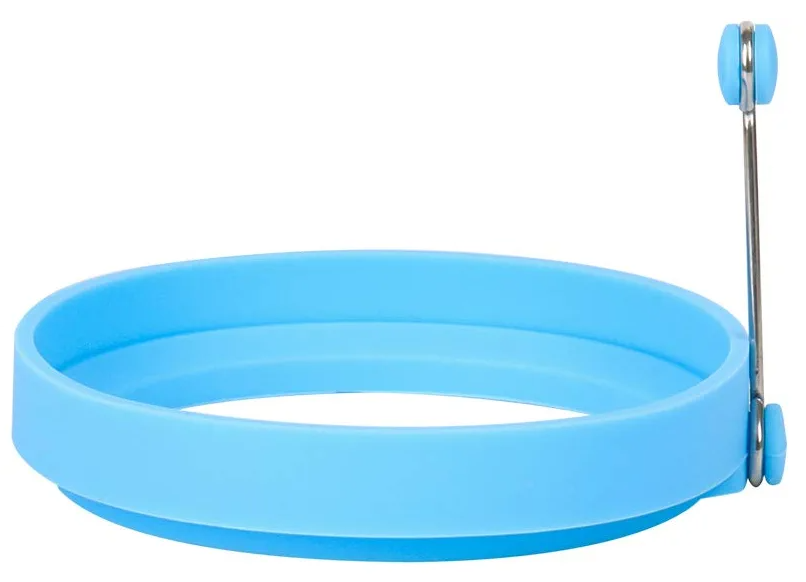 These silicone egg rings ($8) make it easy to cook eggs of the same size and shape for the whole family in the same skillet.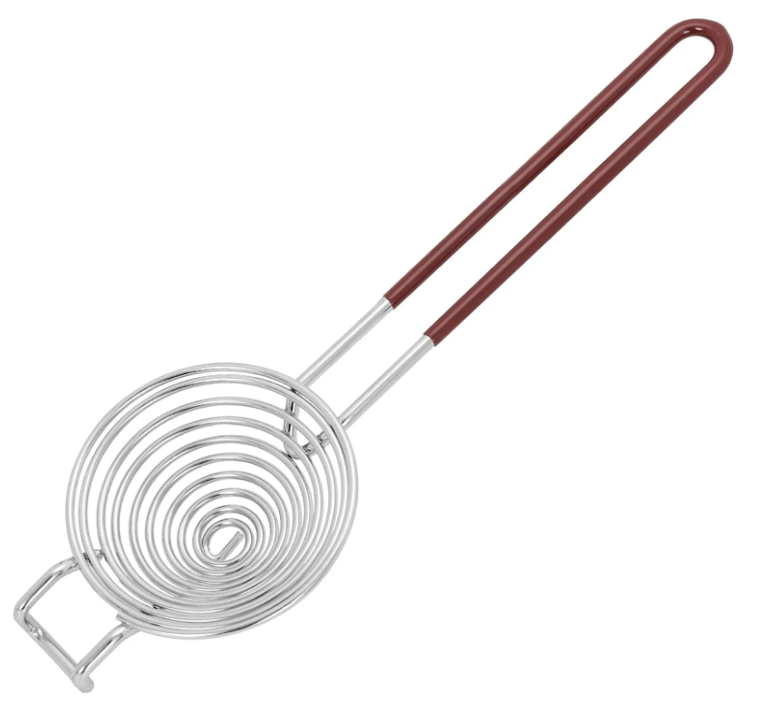 Few of us are good at separating egg yolks from egg whites. The rest of us could use a little help.
That's why this egg separator ($5) is a great gadget—it separates egg whites efficiently without waste.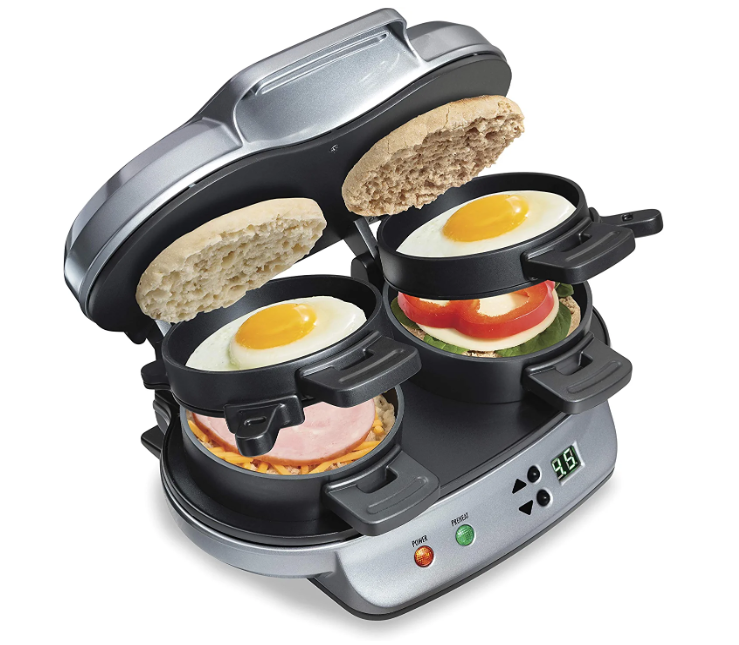 This breakfast sandwich maker ($40) will save you from those fast-food breakfast cravings.
You can easily make toasty egg sandwiches by packing in your favorite veggies for an extra boost of nutrition.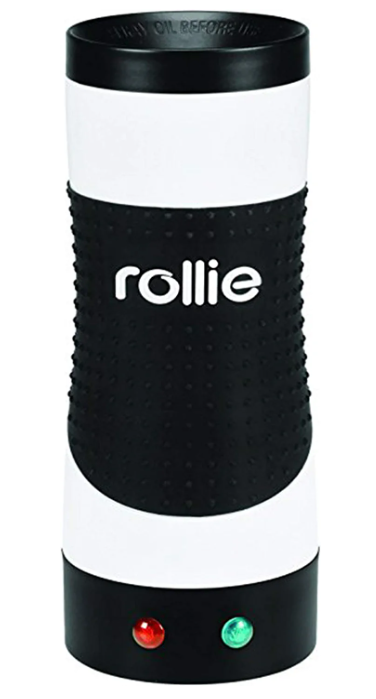 If you have an absolute aversion to pots and pans, this Vertical Egg Cooker ($18.50) is for you!
Just crack an egg inside, press the button, and within minutes, you'll have an "omelet roll" that you can serve with steamed vegetables, a whole grain bun, or a lettuce wrap.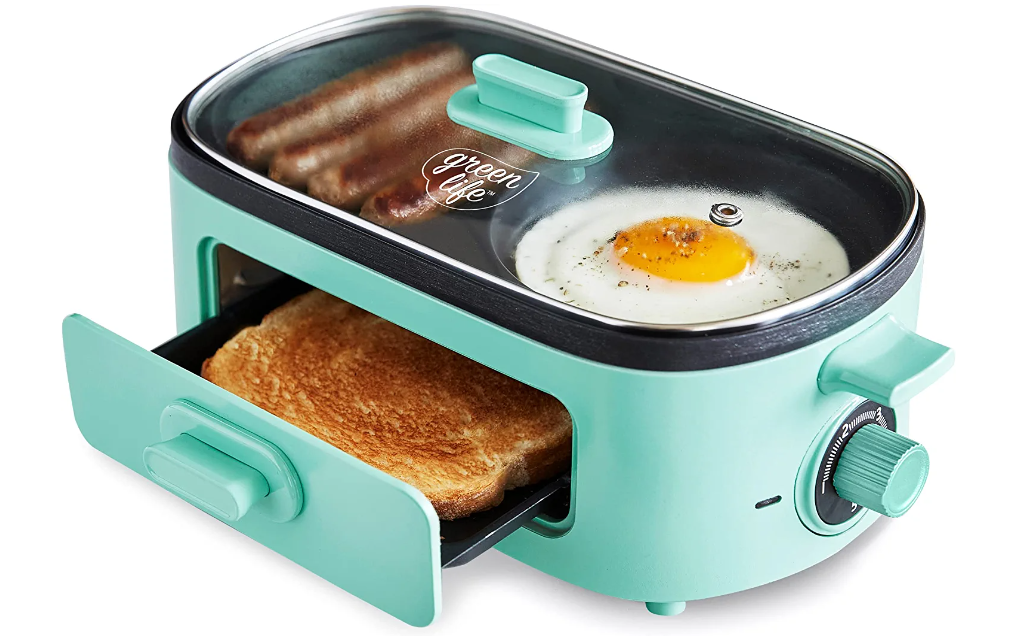 If you're into efficiency, this combination egg cooker, griddle and toaster ($45) is for you.
Just insert your food, set the timer and let this breakfast maker do the work while you get ready for the day.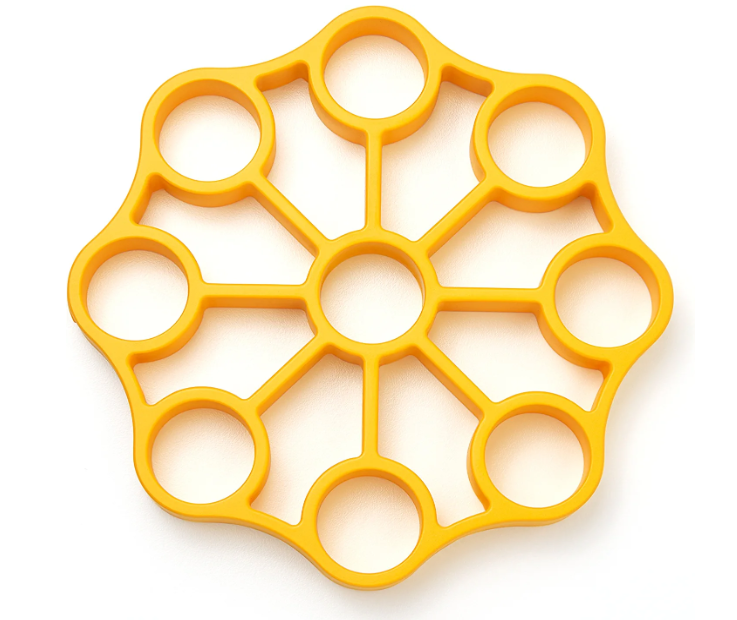 Rack up: If you have an Instant Pot or other pressure cooker, this silicone egg rack ($11) makes it easy to hard-boil a bunch of eggs inside them.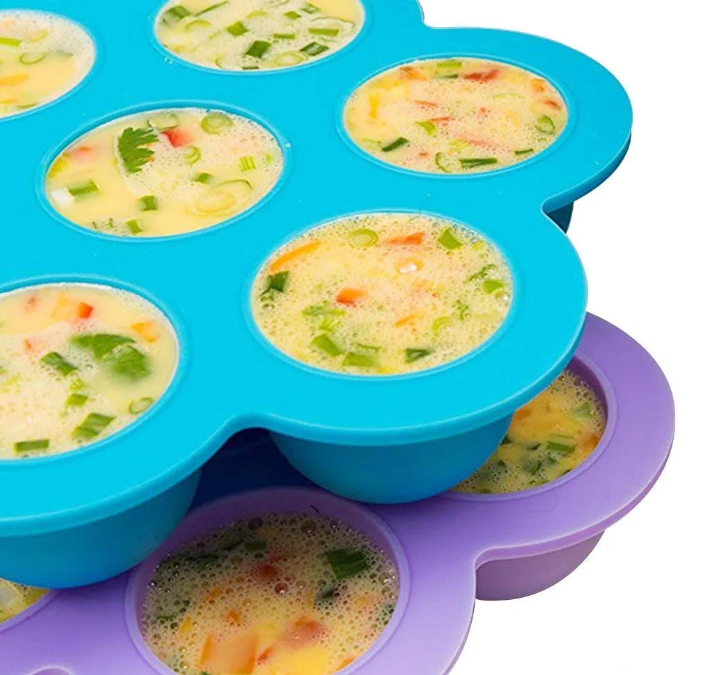 Egg bites make great on-the-go snacks, and these molds ($16) make them super easy to prepare and store for later.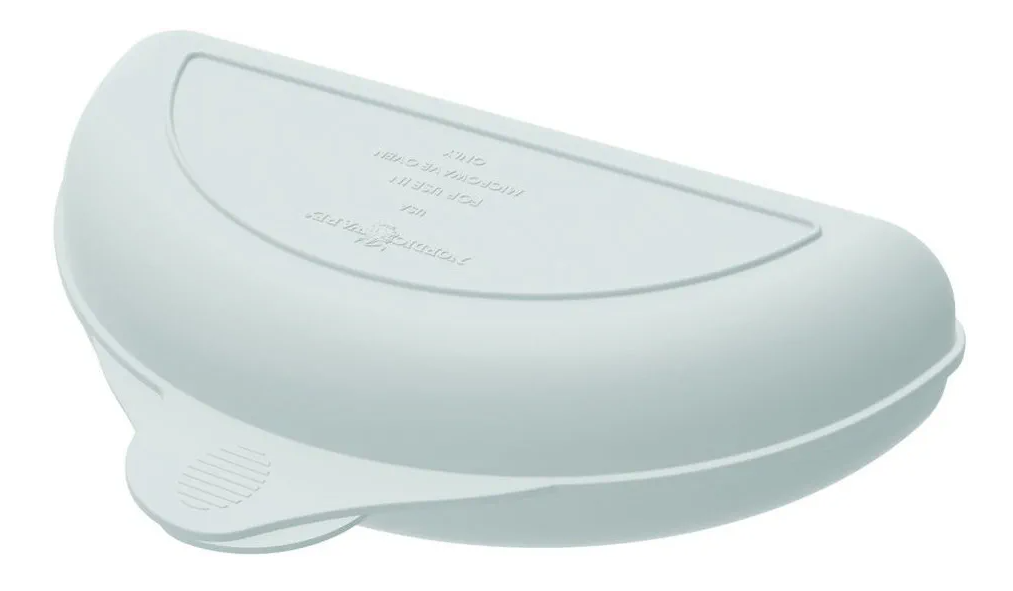 You can sweat bullets on YouTube videos of Julia Childs and Martha Stewart mastering the art of making the perfect pillowy omelette on the stove.
Or you can pick up this microwave omelet maker ($5.50), which will make a fluffy egg while you kick up your feet and enjoy your morning coffee.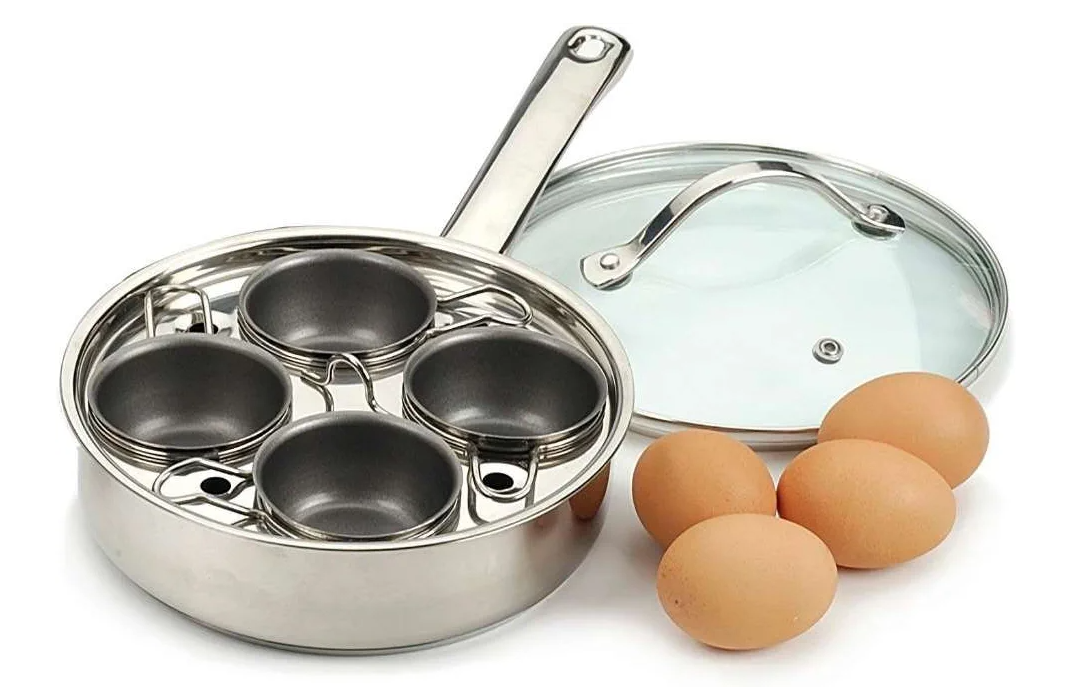 If you're a fan of smooth, soft poached eggs, this excellent nonstick set ($39) makes preparation a snap.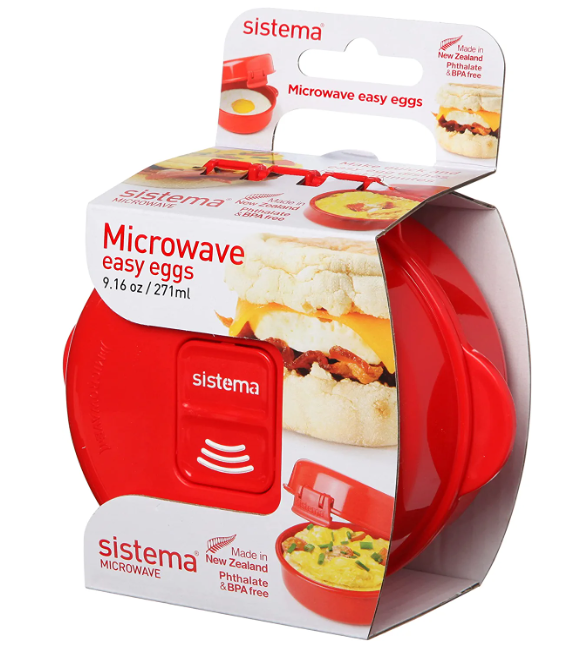 Super-simple for the super-busy, these individual egg cookers ($7) let you make eggs sunny-side-up, scrambled, as omelets or into muffins—in 60 seconds, in the microwave.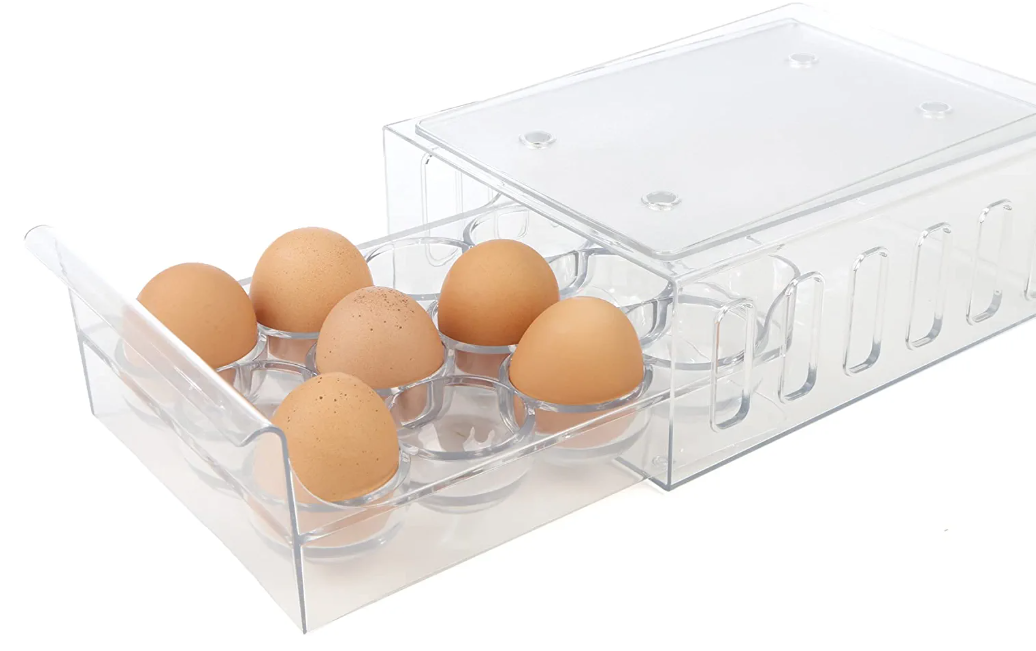 Refrigerator-space efficiency is a challenge — and oddly shaped egg cartons don't help.
Enter these neat linear, stackable egg drawers ($16), which can help you eat clean without getting messy — or running out.

If you're a traditionalist who wouldn't dream of making eggs anywhere but the oven, we're here for you.
Eggs skate across the surface of these nonstick ceramic fry pans ($89), which are free of harmful chemicals.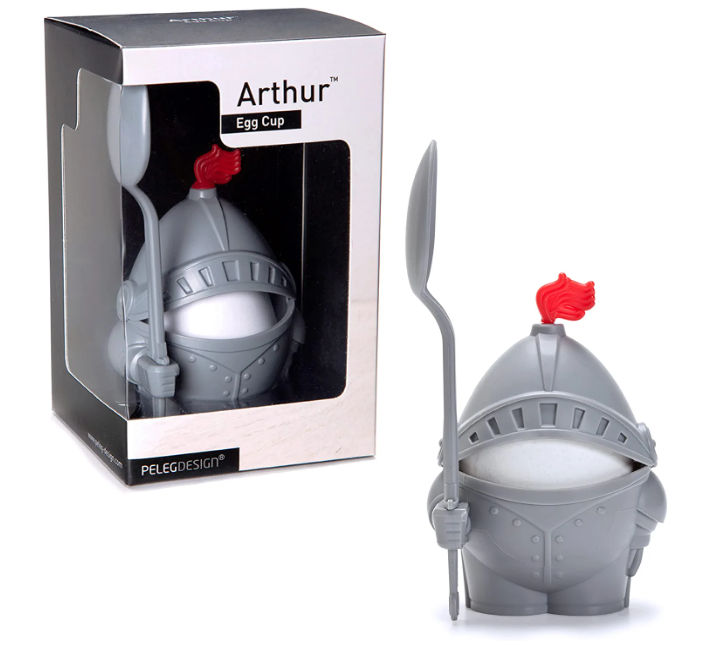 Serve your hard or soft-boiled creations in these irresistibly cute holders ($13).
Battle your knights to see who is the most egg-cellent!