When you're working from home, you might want to walk around in comfortable clothes all day, but you need to look professional when you're on a Skype call with a client or dialing into a Zoom meeting.
Cover all your bases with these transitional workout pieces — they're stylish enough for a video conference call, but soft and stretchy enough for a quick sweat afterward.
And most importantly, they don't scream "I'm working out in my running gear today!"
1. Light up the onesie
Made of luxurious cotton fleece, this pull-on jumpsuit is perfect for power walks and power meetings!
It features pockets, a cross over front, hooded back and a flattering silhouette that transitions with your daily activities.
Get it down.
2. Astoria Seamless Ribbed Series Zip Crop
This zip crop is made from custom ribbed material with stretchy spandex that is both breathable and stylish.
It looks like a classic long sleeve tee on a video screen, but the cropped style will keep you cool and comfortable no matter how sweaty you are!
Get it at Astoria.
3. Unitard
Whether you're hitting the keyboard or the punching bag, this unitard is perfect.
Throw a sweater or blazer over it when you want to look put together, then take it off when you're ready for your workout. Something simple!
Get it at Girlfriend Collective.
4. Hannes Women's V-Neck Long Sleeve Tee
This basic long-sleeve v-neck tee is super-affordable and easy enough to pair with other pieces of your work wardrobe — but it also works as a warm layer for outdoor workouts.
Get it on Amazon.
5. Perfectly oversized cropped crew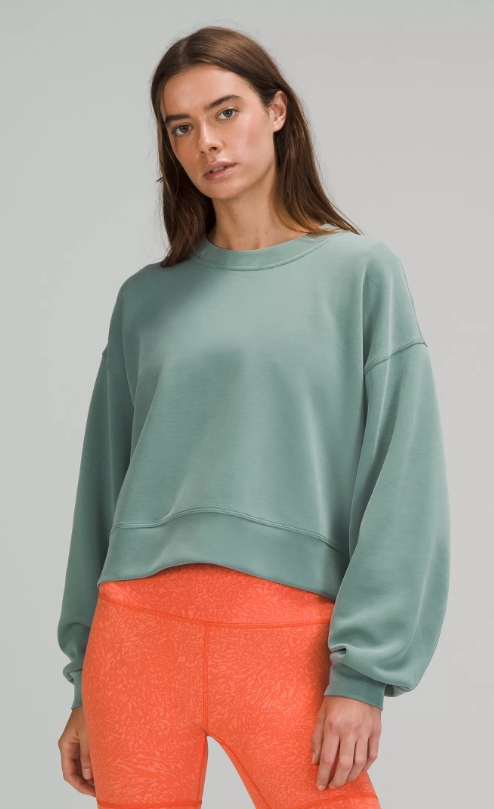 This on-trend oversized crew comes in tons of colors to choose from to suit your style.
It's the perfect layering piece to go from meetings to workouts, with quick-drying and ultra-soft material that's comfortable.
Get it at Lululemon.
6. Lola V-Neck Dress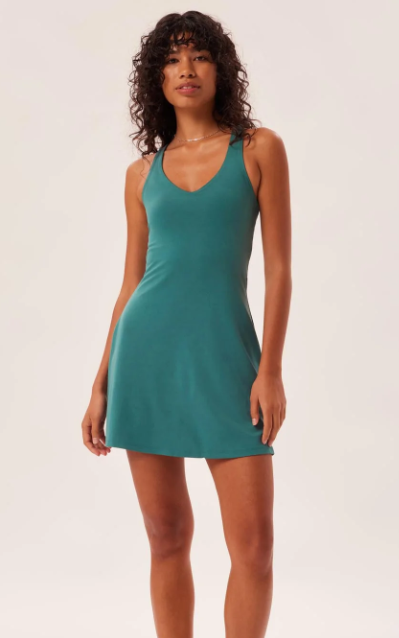 This workout dress comes with a built-in bra, compressive inner shorts, side pockets and sweat-wicking material.
The soft, lightweight fabric is comfortable enough for a brisk walk around when you need a break from a meeting.
Get it at Girlfriend Collective.
7. Safort Dressy Yoga Pants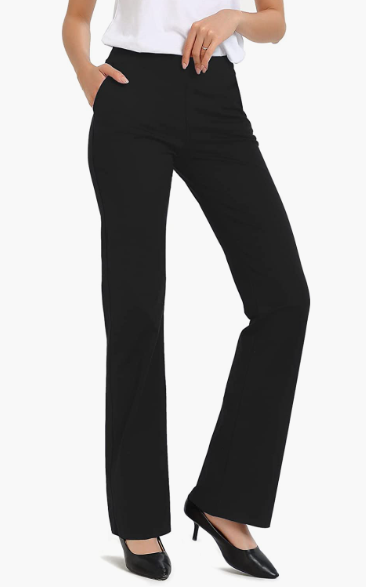 These handy, office-ready slacks are actually yoga pants in disguise! Made from polyester and spandex, they are perfect for yoga, pilates or strength training workouts.
The fabric is a bit thinner and stretchier than normal trousers, but no one will be able to tell the difference at your Zoom meeting.
Get it on Amazon.
8. Faux Fur Urbanite Bomber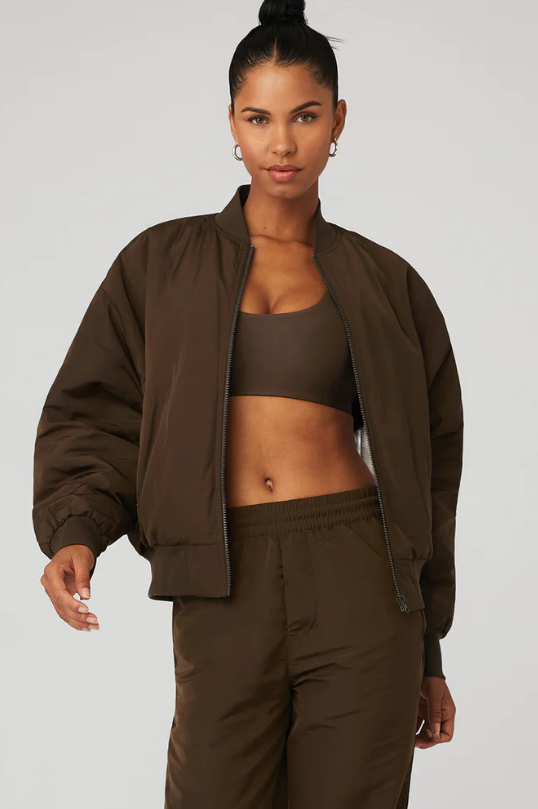 With an on-trend, oversized fit, this bomber is lined with faux fur to keep you snug and warm!
It also has a two-in-one sleeve pocket with another hidden zip pocket to secure your essentials.
Get it with Alo Yoga.
9. Athletic cross long sleeve tank top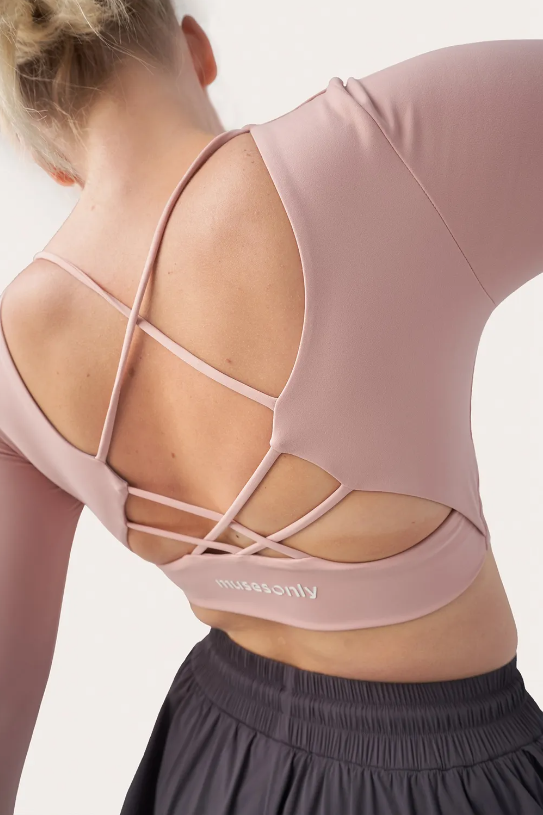 Business in front, party behind!
This four-way stretch, sweat-wicking piece is a simple long-sleeve, scoop neck top on your video conference calls, and easily transforms into your perfect barre workout top or gym staple when you're ready to get your heart pumping.
Get it only at Muses.
10. Trinity Performance Jacket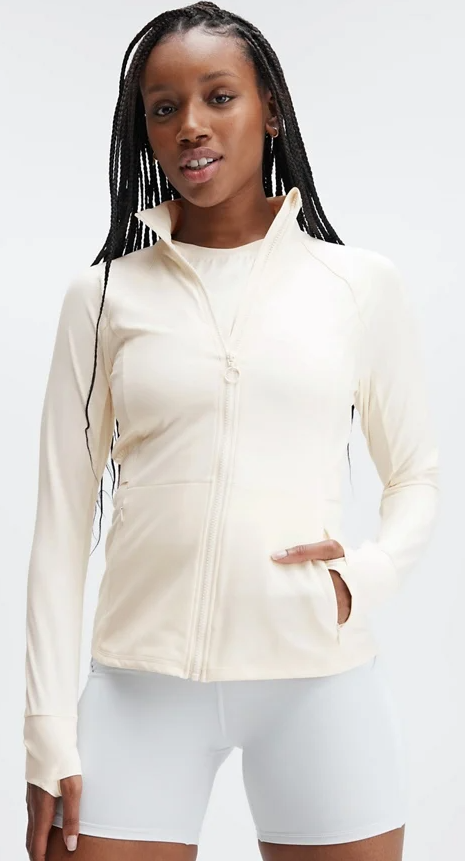 Fitted for a plush feel and plenty of warmth, this performance-ready jacket is a great layering piece that's professional enough for a video call and functional enough for the gym!
It comes with three pockets to store your essentials on the go.
Get it at Fabletics.